Outlook Express 6 Setup Instructions
These directions are for Outlook Express 6, but they should work for earlier versions as well.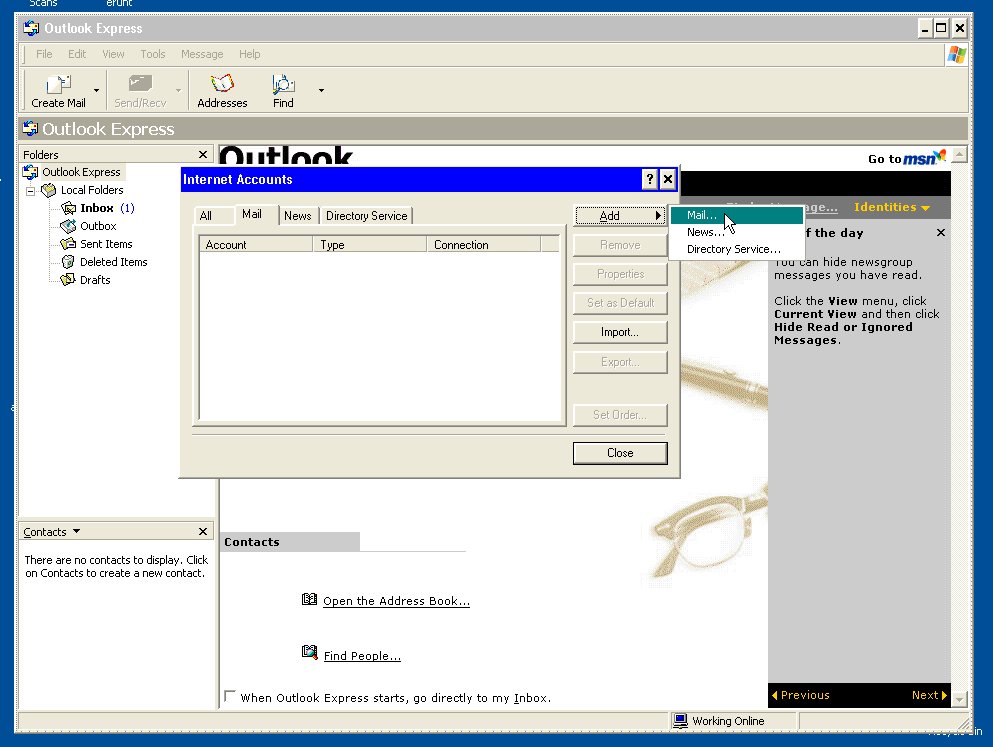 If you've already set up another account with Outlook Express, go to Tools -> Account Settings to get to this screen.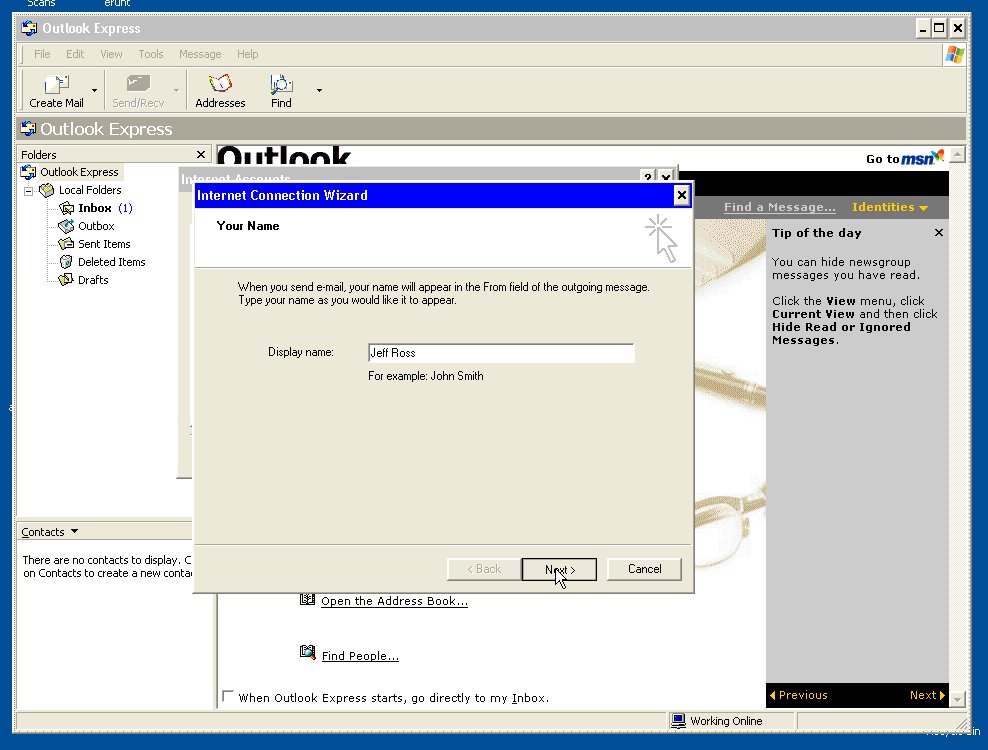 If you've never set up another account with Outlook Express, this is where the wizard starts. Enter your name as you'd like other people to see it when they get an e-mail from you.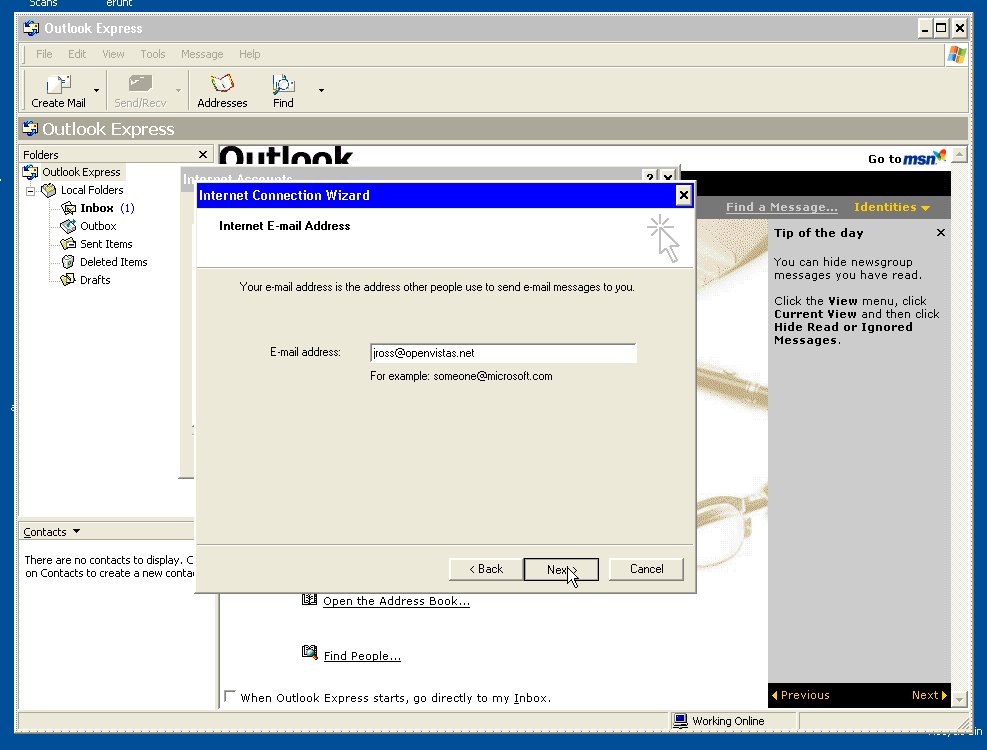 Enter your e-mail address.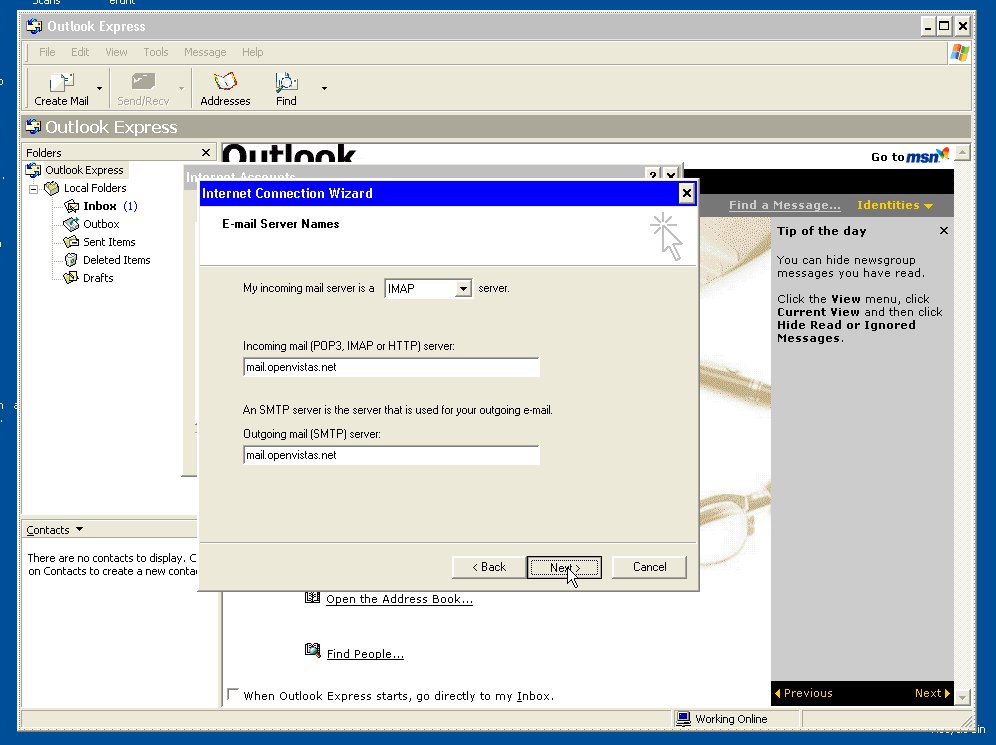 Tell Outlook Express that we are setting up an IMAP e-mail account, and enter the server names.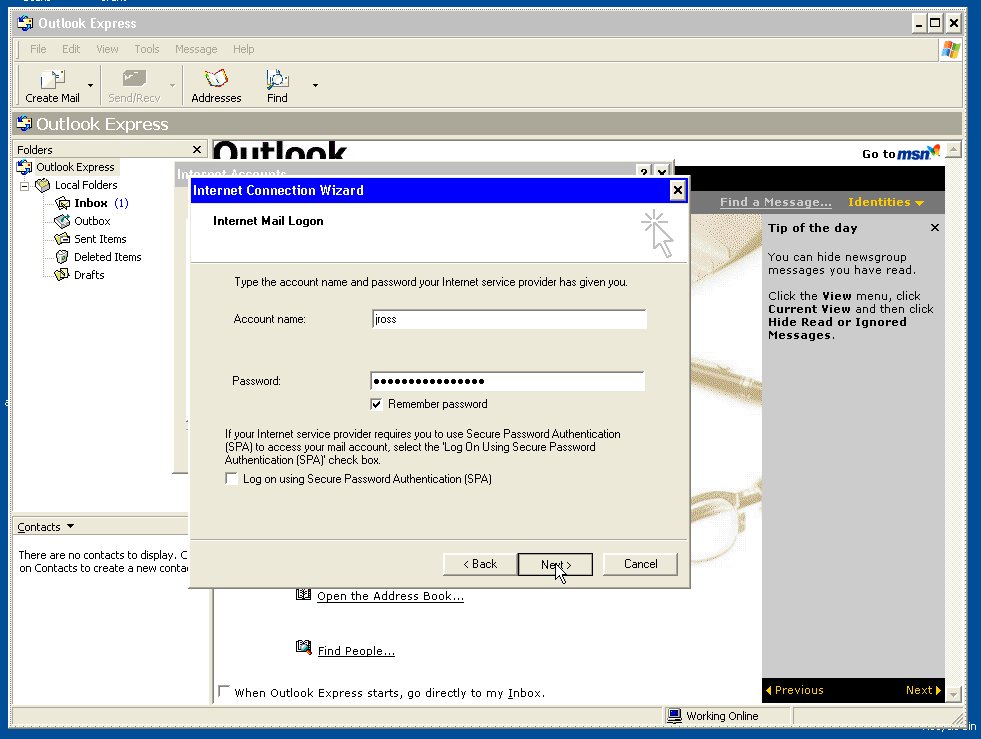 Enter your account name and your password. You account name is everything in your e-mail address to the left of the @ sign.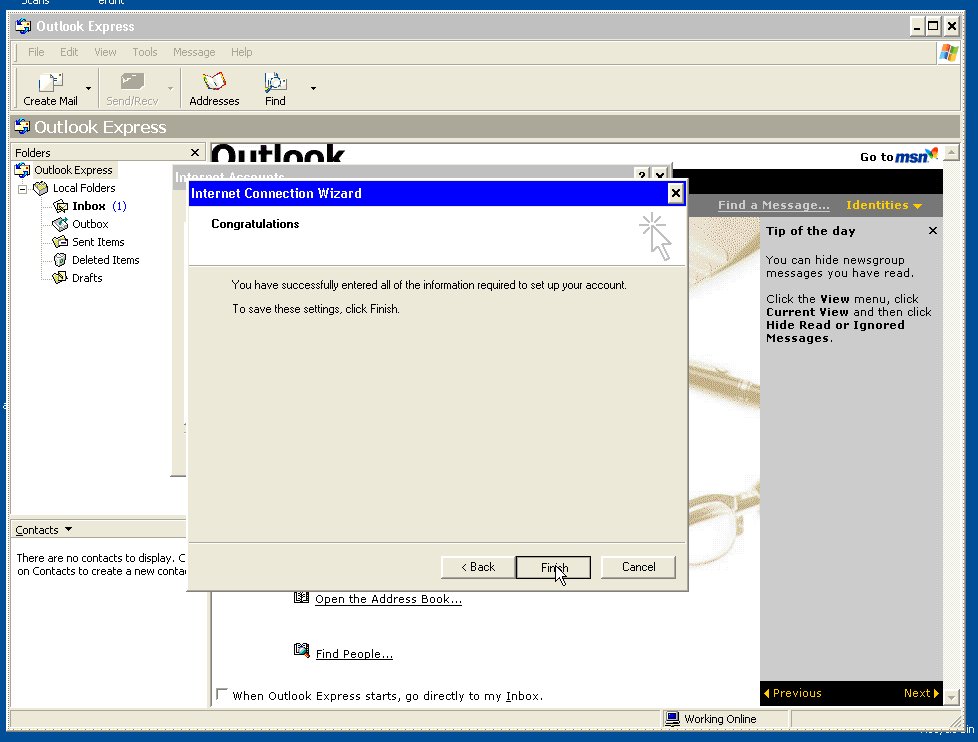 Click Finish, but we aren't done yet!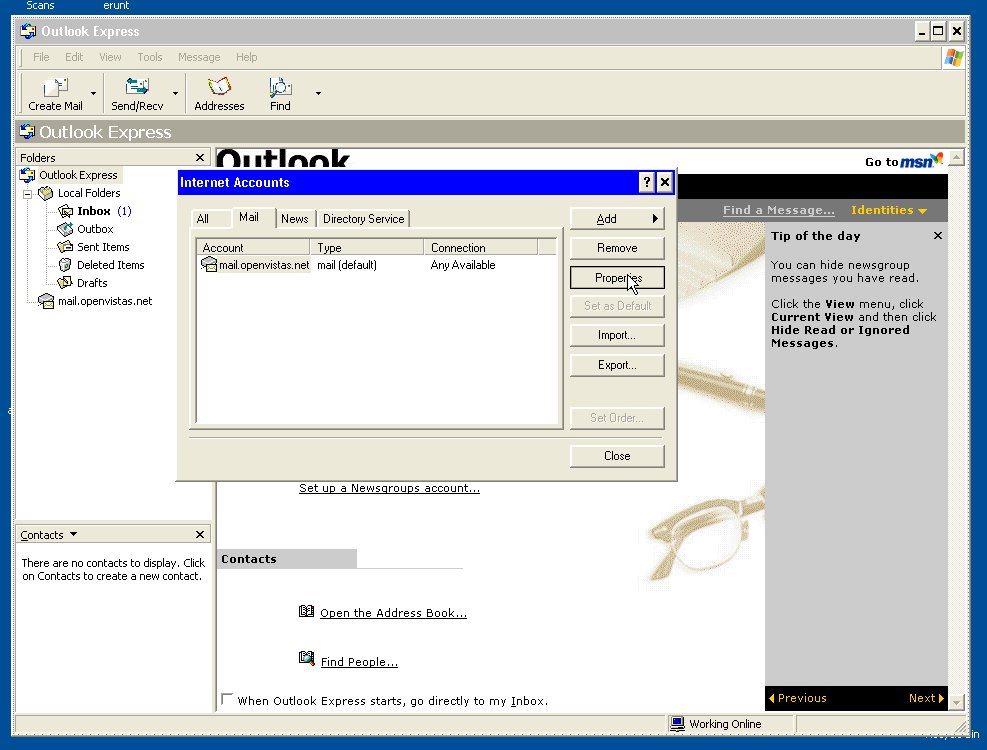 Click the mail.openvistas.net line to highlight it, then click Properties.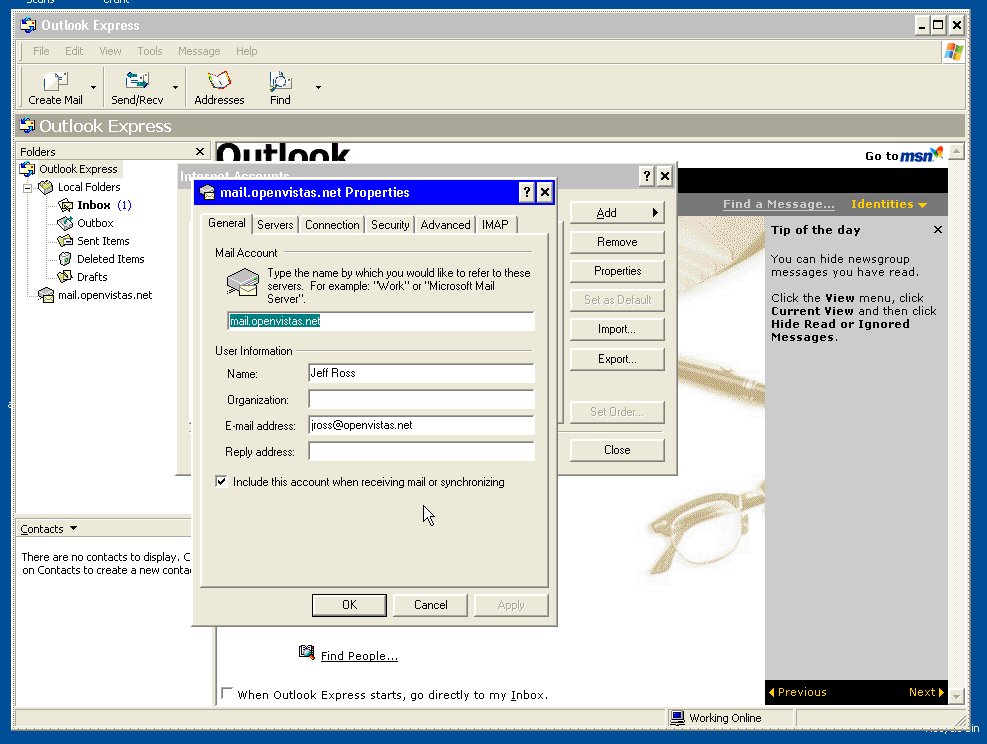 Everything should be correct under the General tab.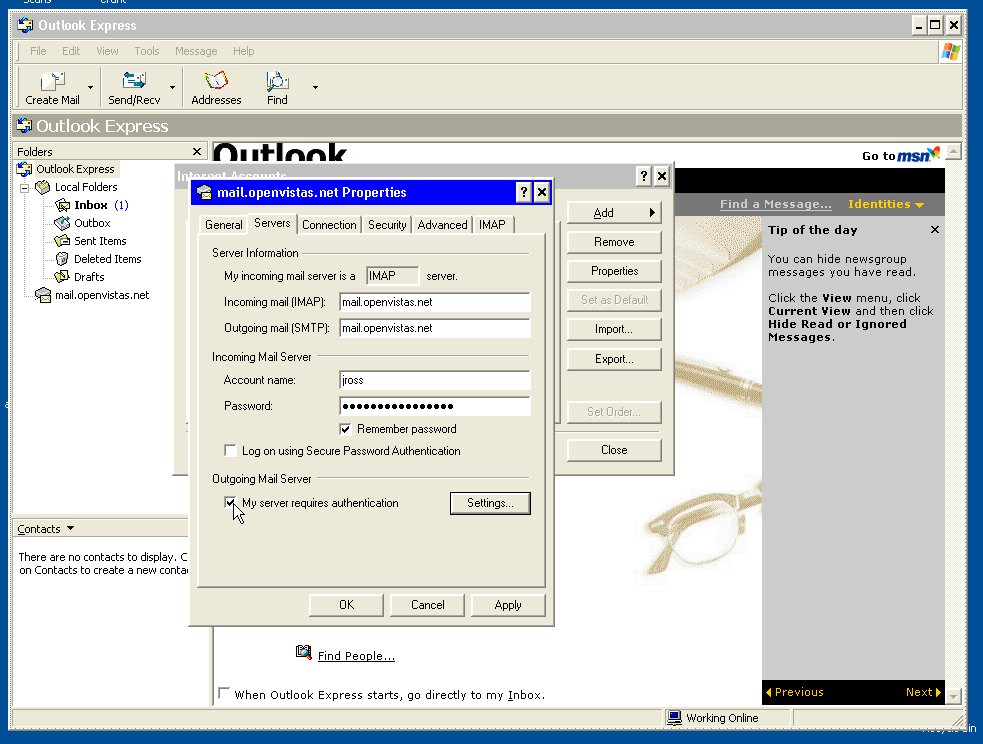 Click the Servers tab. Check the box toward the bottom of the screen in front of "My server requires authentication"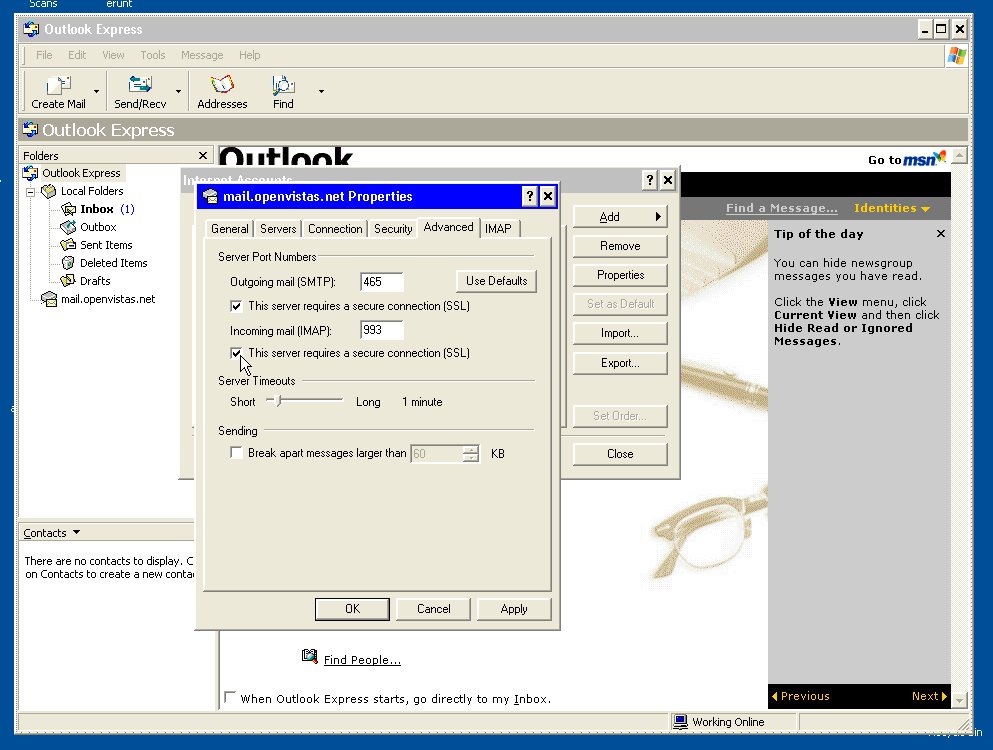 The Connection and Security tabs are already set correctly, so click the Advanced tab. Make your window look exactly like this one! You may have to do this a couple of times--Outlook is very stubborn about correcting these settings. They must be set to these values or your Outlook Express e-mail account will not work.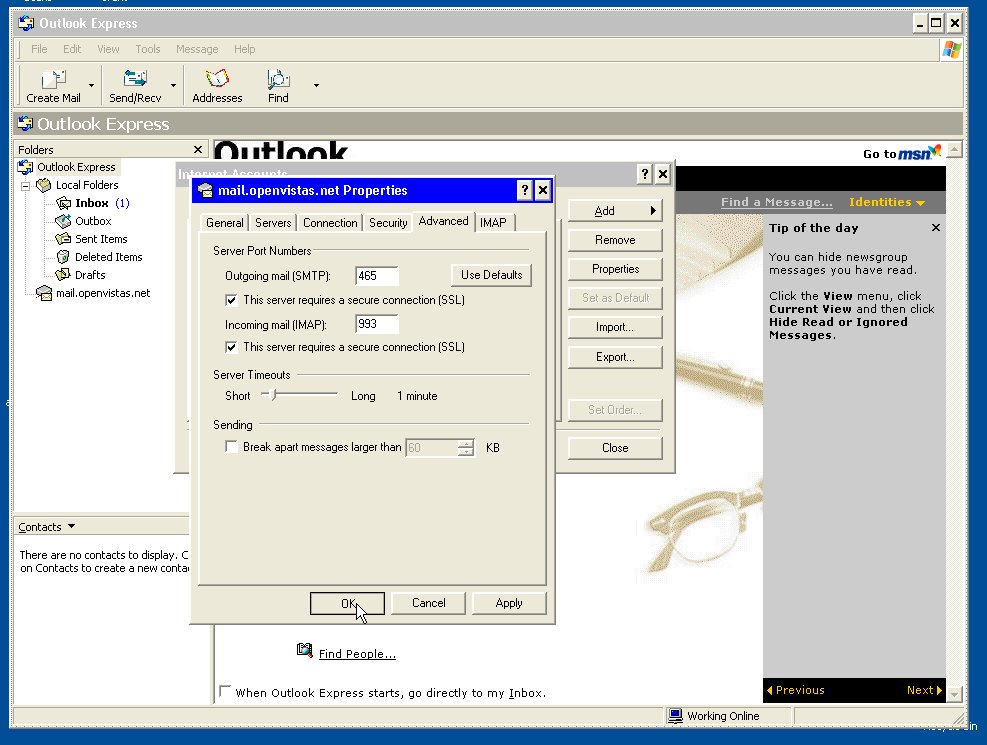 Click Okay.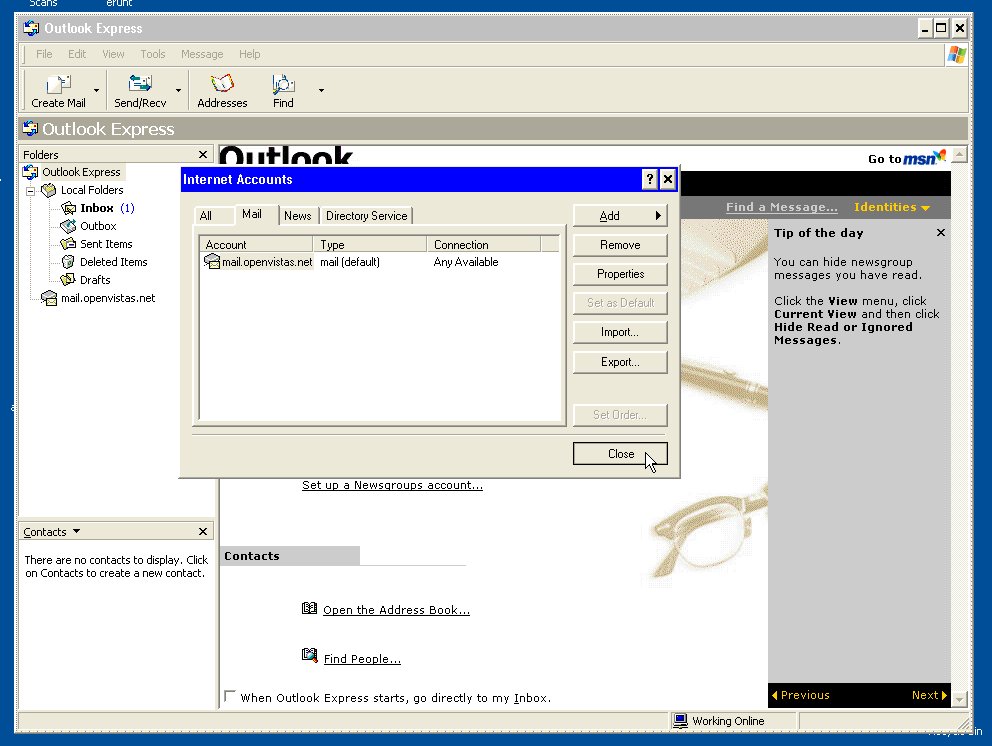 Click Close.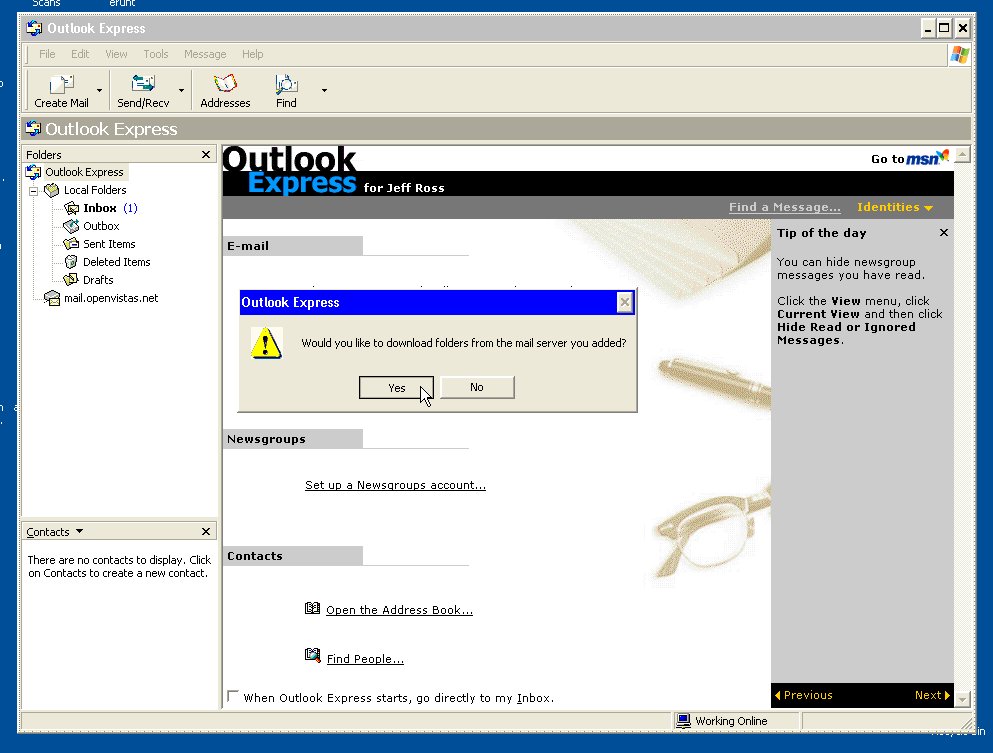 Click Yes.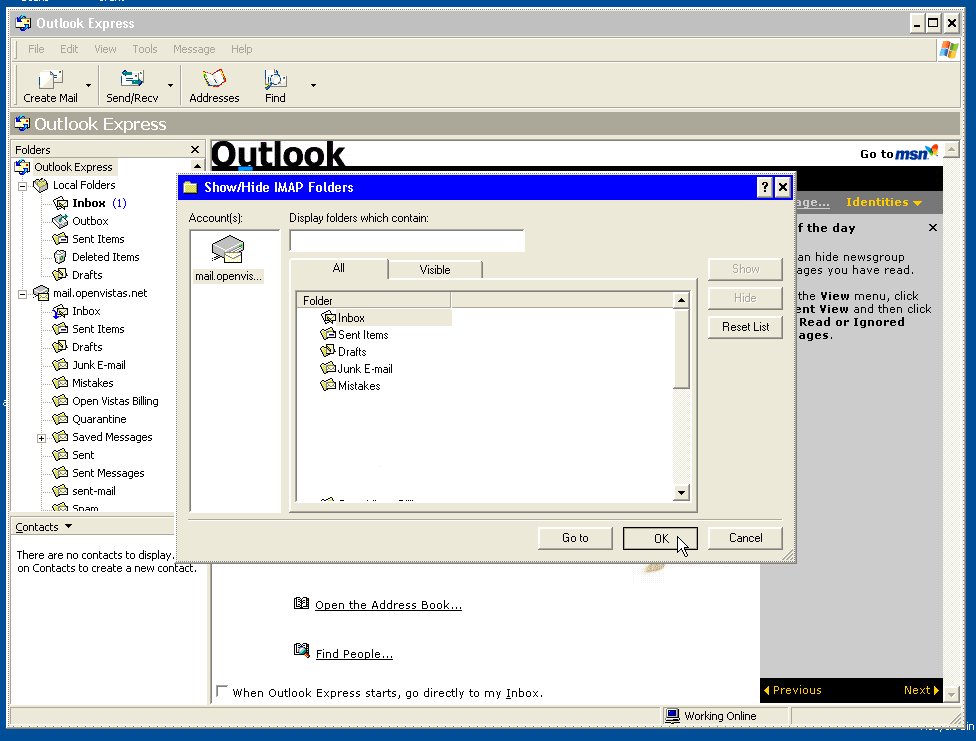 Click Okay.
You should now click Send/Recv and see all of the default IMAP folders appear. E-mail will generally be delivered to your Inbox. If the spam handler software believesan e-mail to be probably spam it will be delivered to the Spam folder. If dspam is awfully sure that the e-mail is spam it will be delivered to yourt Quarantine folder. E-mails that dspam incorrectly categorises--i.e. spam e-mail delivered to your Inbox--should be moved or copied to your Mistakes folder so dspam can learn from its error.
---